I wish everyone could celebrate New Year with smiles.
Greetings! This is Hinatazaka46's Matsuda Konoka!
Toshikyon-san's singing voice and performance at the Japan Record Awards was really brilliant.
Thank you both for your hard work!!!
I'm writing this blog while the remains of their voice is still in my head.
Will this be the last blog this year?
I feel that 2020 was a year of change.
Due to the coronavirus pandemic all over the world, various things such as the environment and lifestyle have changed significantly. It also changes our jobs and the education style at schools...
I never thought that the DASADA event in February was the last opportunity to meet the fans directly this year, and I never imagined that I would be spending my days recording TV shows or having remote meetings at home. As the days full of changes passed, even though I know if it can't be helped, I still think that the way things are before (the pandemic) was better...
It's personal, but all the feelings and awareness I had during my hiatus are overlapping each other. Something that made me realize that it wasn't right, or something that made me feel frustrated.
I wish for happiness someday, so that I can be more positive.
So that I can look forward to see you all directly someday, till that day comes, I will continue to keep my heads up and look forward!
Now that I have resumed my activities, I am overwhelmingly happier than before.
So I'm sure you will feel even more happiness when this disaster subsides!
I'm looking forward to it!
Surely!
Thank you again for all your support in 2020!!! Your presence is a big support for me!!!
I am very grateful to all the people who have been involved with Hinatazaka46!!!
Thank you very much!!!
Now for the announcement!
Hinatazaka46 will be appearing in the 71st Kouhaku Uta Gassen on the 31st tomorrow.
Hinatazaka46 will be appearing for the second consecutive year. I'm really honored!
I still remember last year clearly. Anyway, I was really nervous back then!
I'm so nervous this year as well LOL
I'm really happy to be able to perform at Kouhaku, the performance that will close the year!
This will also be the first Kouhaku performance for Kageyama-san, Hiyotan, new 3rd gens Mikuni, Mari, and Haruyo!
I wish we could perform our best for Azatokawaii's favorite, Manamo, and enjoy ourselves for her too.
Please don't miss it.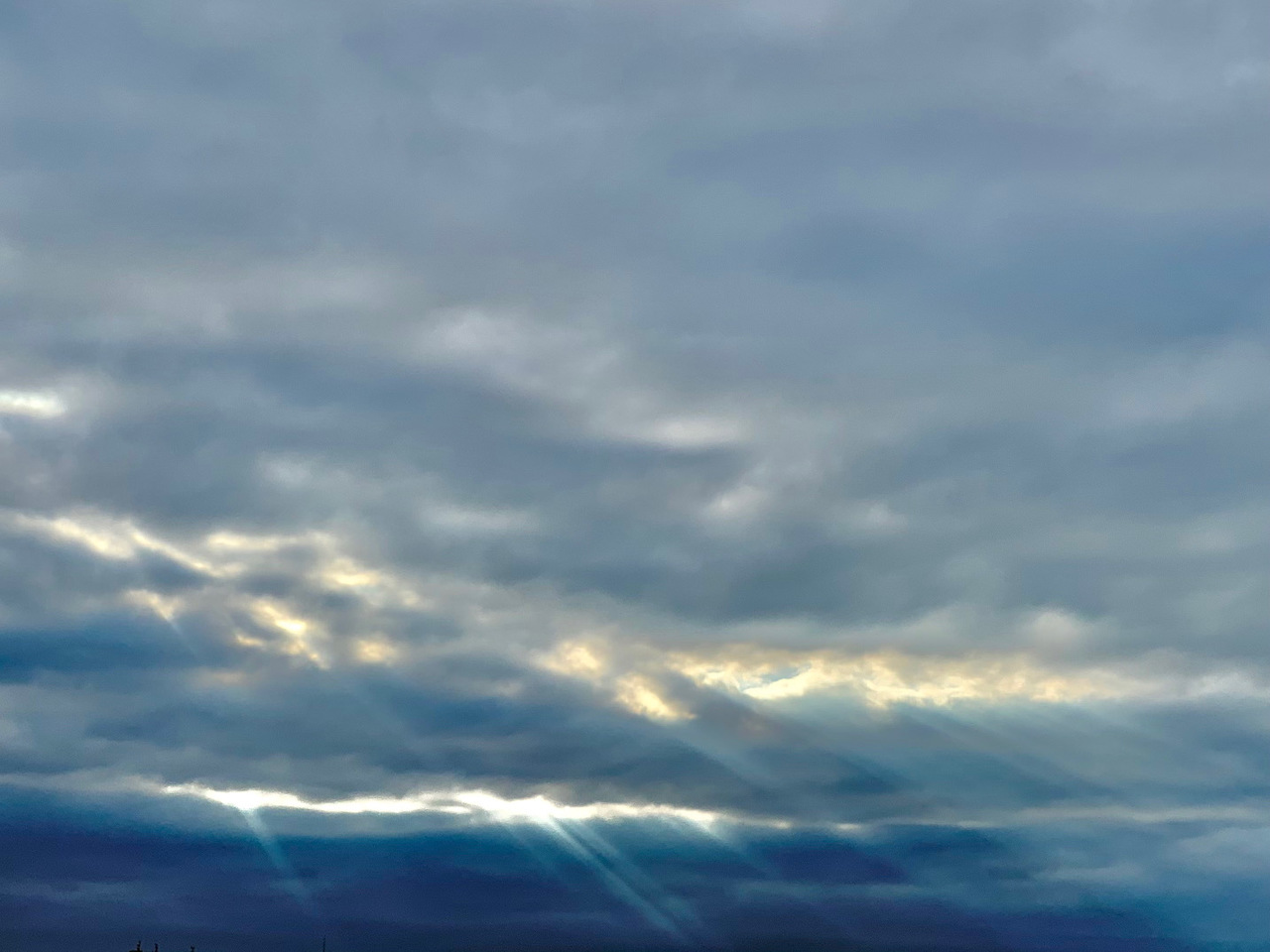 The light shining through the clouds was beautiful.
I wish everyone could celebrate New Year with smiles.
Have a good year!
I'll continue eating the New Year's soba even if the year has passed! LOL
New Year's soba ! Hahahaha
See you then!
Bye (ᐛ) ٩
Translator: marco